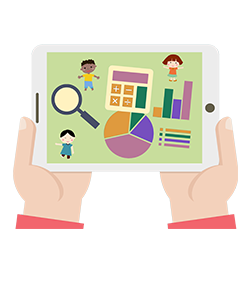 The technology behind the Atlas Mission is inspired by more than 10 years of field research conducted by Dr. Matthew Kam and his colleagues at the Carnegie Mellon University and at the University of California, Berkeley.
Dr. Kam's research has focused on using games on low-cost mobile devices to improve the English vocabulary and reading comprehension skills of children in India and other countries.
This research has demonstrated significant improvements in the English vocabulary and literacy skills of children who participated in Dr. Kam's research.
Here are a few published research papers that have inspired Learning Yogi's technology: